Polkadot remains significantly far from its all-time high, near $55. Consistent profit booking sentiment seems to have taken a break, but there needs to be more action to outrun the resistance. With the current trading zone between $15 and $23, the prices could stall for a prolonged period before taking off. Polkadot's key levels are coming up, and there needs to be consistently stronger buying sentiment to overcome these lucrative profit booking levels.
Polkadot holds 11th rank in terms of the market capitalization of $22,314,522,149. DOT has roughly 1 billion supply, with a vast majority already in the liquidity supply. Developed to establish a completely operative user-friendly decentralized web or internet, these crypto blockchains have a huge possibility to provide better internet censorship without monopolies.
It currently uses a multi-chain network and relies on parallel processing power to improve scalability. This token could have a huge market, and since the future belongs to a decentralized ecosystem, DOT could gain a huge value appraisal.
Polkadot finally shows a price trend that seems worthy of buying as it took support from key levels. Upcoming resistances could be a challenge, but nothing seems impossible for this token at this point. Check out Polkadot prediction to know the future performance of the coin.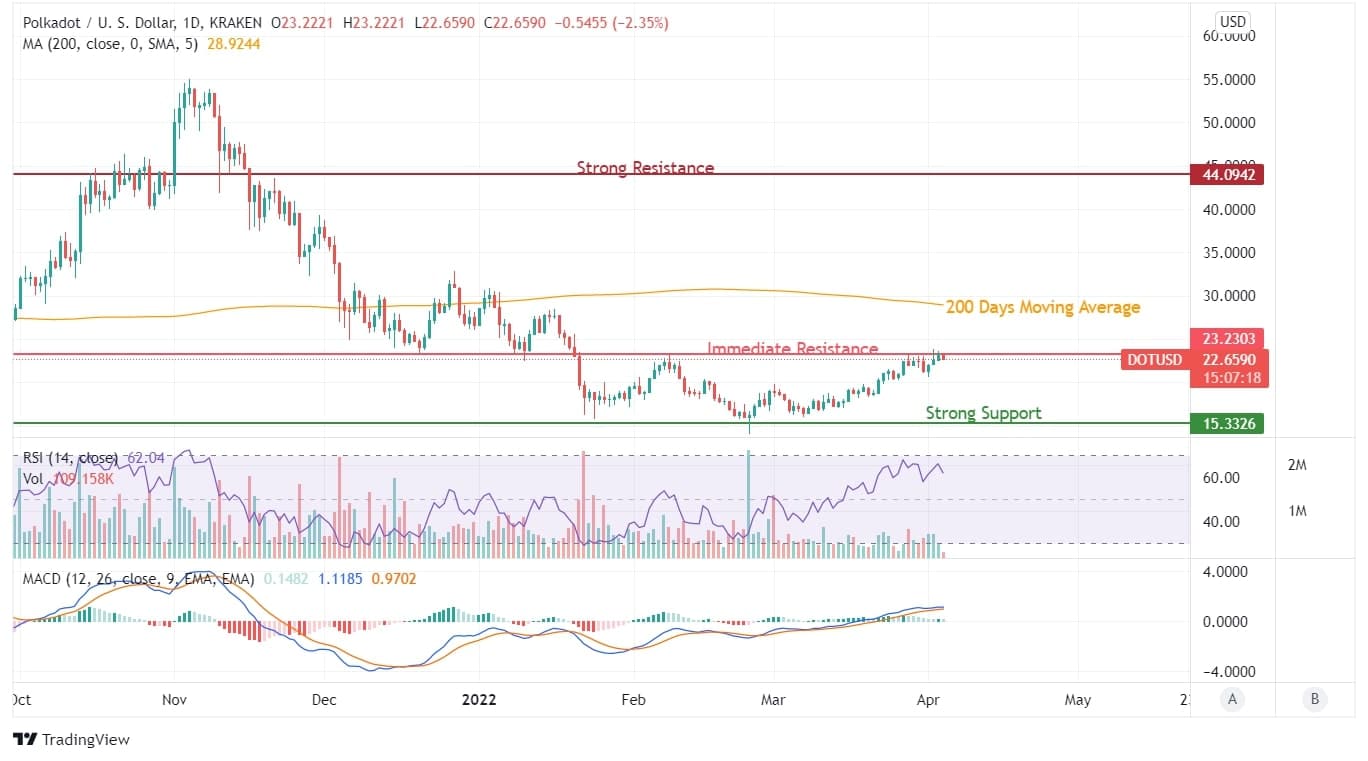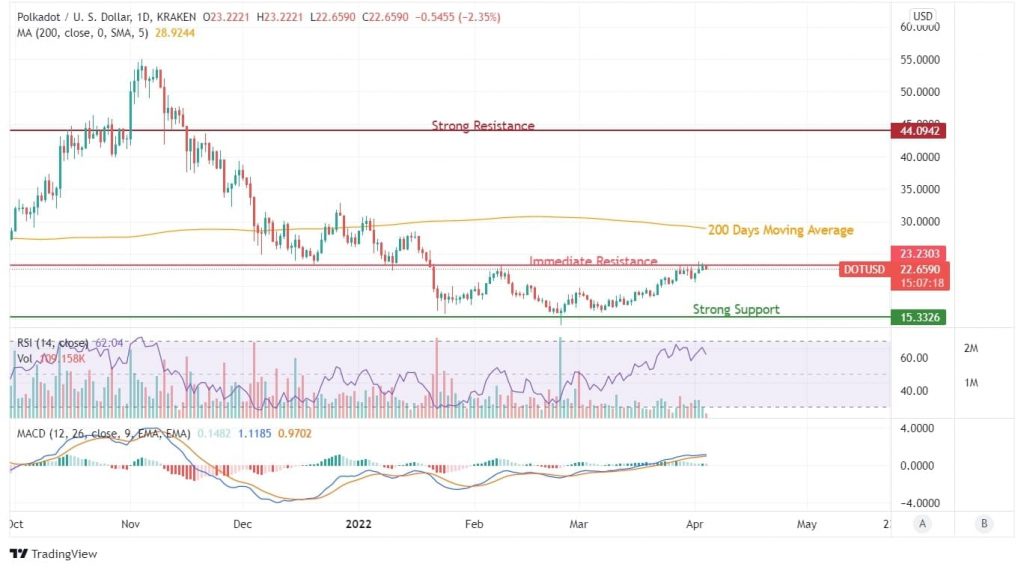 The Polkadot token can easily secure an upside movement coinciding with its 200 Days Moving Average curve. With the immediate resistance of $23 pressurizing buyers, consolidation near this level indicates a better attempt to overcome the selling pressure.
Polkadot can easily gain a significant market movement with the rallies witnessed in recent days. RSI indicator shows buying being consistent throughout recent days but losing sentiment near its overbought zones of 75. On the flip side, the MACD line shows a possible crossover, which could stall the pace of upside movement with a profit booking scenario.
On price trend-watching, the 200 curves remain consistently straight over the last five months; one can expect Polkadot to revive its overall prices and retest its previous highs.