DASH coin was traded at $50.67 on December 10, 2019, but in the next five hours, the price dropped to $49.36 with a 2.58% fall. After the price drop, Dash cryptocurrency faced a gradual increase, and the price reached $50.76 the following day, but it was short-lived. On the next day, Dash's price dropped by almost 3% and reached to $49.26. The lowest price of the currency so far has been at $48.63. From December 12, 2019, onwards, the coin has picked up the pace and despite few marginal falls, it has been able to maintain the bullish stance so far.
Dash Price Prediction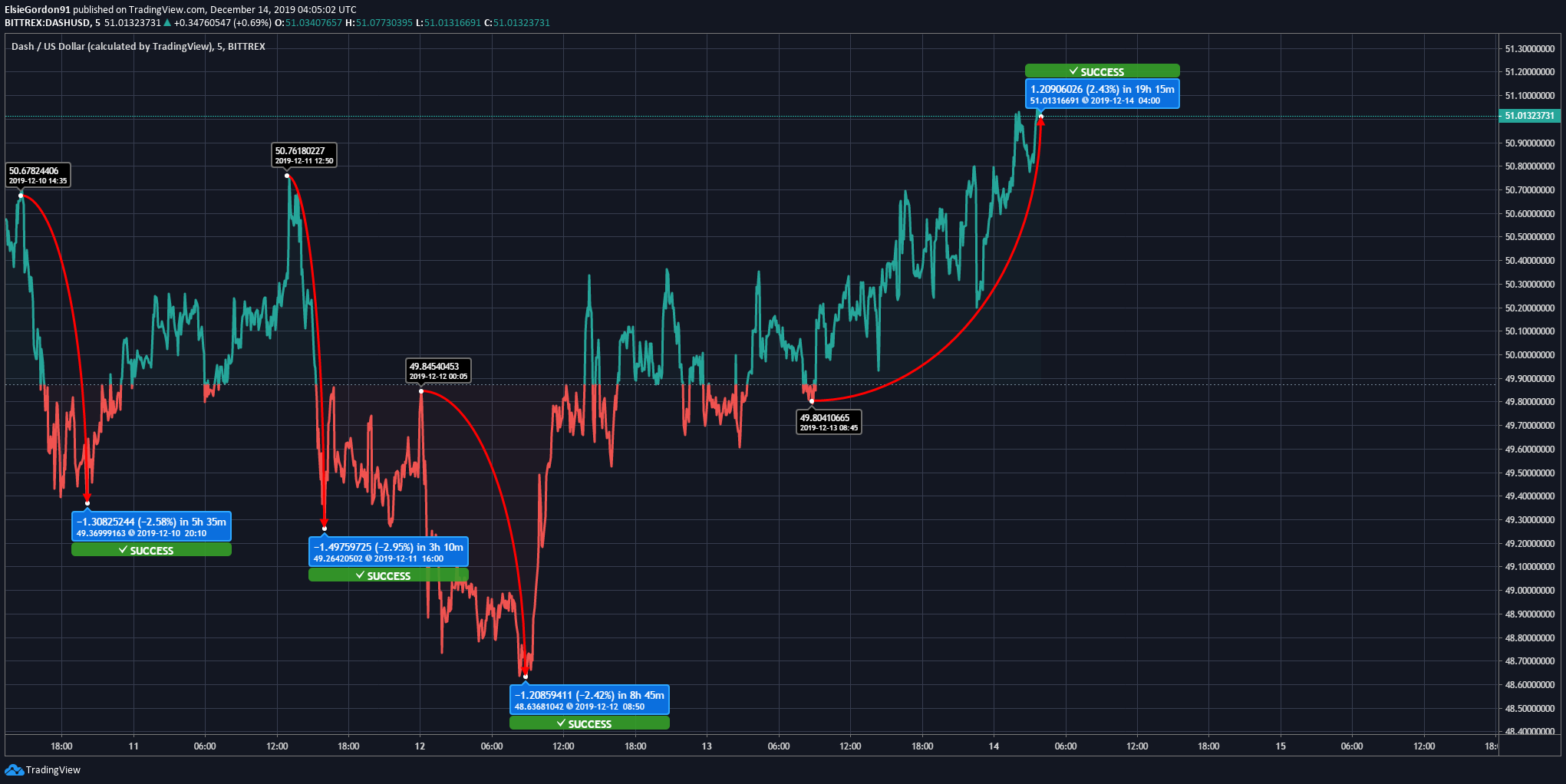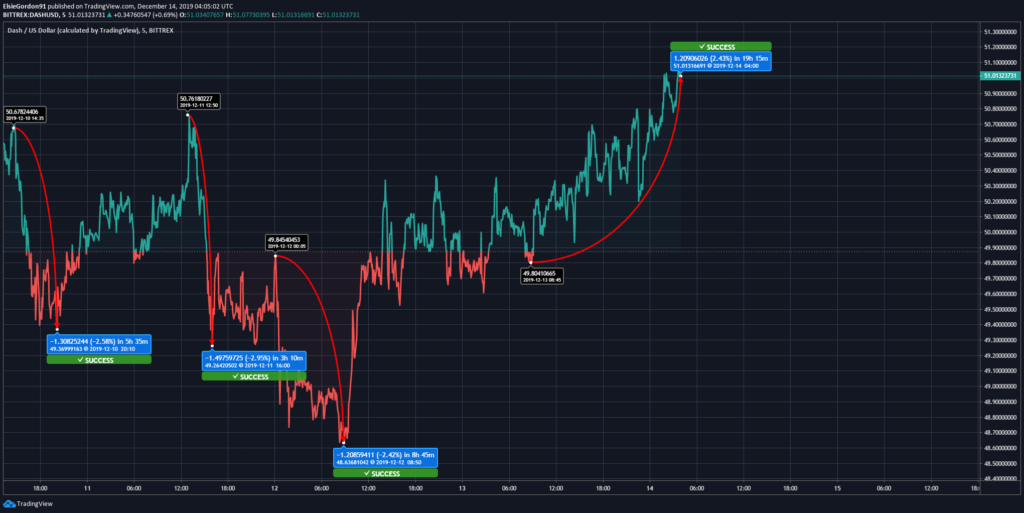 Dash coin reflects a price hike of 2.43% as compared to yesterday's price of $49.80. As per the trend, it seems that the DASH price may rise marginally and reach its crucial resistance of $51.99.
It is a decent time to sell the existing DASH coins in hand. $50.41 and $51.29 would be the range for the coin. The previous four days has been a mixed one for DASH as the trend has been haphazard, and since yesterday, the bulls have gained back control.
Resistance & Support Levels
R1: $51.08, R2: $51.46 and R3: $51.99
S1: $50.17, S2: $49.64 and S3: $49.26